School district committed to efficiency saves about $5 million, receives award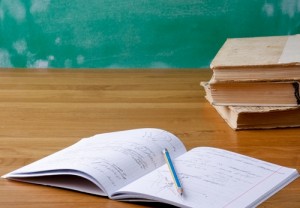 June 25, 2014
Schools that tap into more sustainable assets such as thermal energy storage and efficient operational strategies can ensure better scholastic environments with dramatic energy cost savings.
Using power smarter
This has been the case recently for one school in Fort Pierce, Florida. According to the St. Lucie School district website, St. Lucie Public Schools was awarded for its commitment to energy and operational efficiency and sustainability. Trane happily presented members of the school's administration with its prestigious Energy Efficiency Leader Award at a special event in the middle of May, recognizing the school for infrastructure upgrades that are saving the district about $5 million a year. Members of faculty and staff were present to accept the award.
The District reduced energy costs and improved operational efficiency by installing thermal energy storage, which utilizes less expensive night-time electricity to meet day time cooling loads. High efficiency chiller equipment kept part load efficiencies below 0.30 kW per ton. Use of occupancy sensors minimized sub-cooling during unoccupied periods by reducing cooling air flow. Adjustments were also made to the pumping system, which have reduced the amount of chilled water flow. Additional energy efficiency upgrades included independent metering, which allowed St Lucie to gather performance data and ensure optimal results from the different upgrades and equipment.
Reaping the rewards
In 2007, St Lucie School District had one of the highest energy costs per sq. foot out of all the school districts in the state of Florida. The facilities within the district were wasting energy and the schools were faced with a lack of funds. Acknowledging that the district was in desperate need of energy efficiency upgrades, the District made a commitment to promote energy efficiency awareness and improved equipment.

Despite drawing power from two utilities that used very different pricing structures, thermal energy storage would allow a facility drawing power from either utility company to shift as much energy usage as needed for cooling away from expensive peak demand periods. With this flexible solution in place, the school district has managed to cut its energy costs by 40 percent in four years, moving its statewide ranking for energy consumption from 60th out of 67 school districts to number 18.The district is benefiting from a 30-40 percent reduction in annual energy costs and has saved about 5 million in costs since the initiatives were undertaken. This is the equivalent of salaries for 100 teachers.

Improving energy and operation efficiency makes sense for schools since it helps lower energy bills and allow flexible control of cooling options during peak power usage hours. Savings in energy costs can be put towards improving teaching and learning environments. In the end, the real award winners are the students.

< Back