Pittsburgh's Energy Innovation Center: a storage success story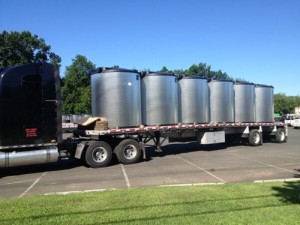 October 23, 2013
One of the primary benefits of using energy storage technologies is that they help companies manage the ebbs and flows in consumers' demand for power. It's only natural for consumption to fluctuate throughout the year - people need a lot of energy to heat their homes during the dead of winter, and a lot for AC during the dog days of summer. During off-peak periods, they can store energy and save it for the next peak-demand period.
As more commercial consumers begin to realize the potential of energy storage, we're beginning to see more organizations make it a focus. That's the case with the Energy Innovation Center, a Pittsburgh group that works to create new energy storage strategies. According to the organization's website, it's a collaboration between businesses, research universities, the Pittsburgh Gateways Corporation and the U.S. Department of Energy's National Energy Technology Laboratory.
According to the Pittsburgh Tribune-Review, relying on energy storage is a great way to keep prices manageable for both individual consumers and small businesses.
"It really is just supply and demand," said Stu Bresler, vice president of management group PJM Interconnection. "If customers are able to shift their demand, there would be less need for additional capacity for generation or transmission."
The Pittsburgh Post-Gazette explained that the EIC will serve as an epicenter of research, where energy innovators can discover new ways to harness power and make more resources available to companies.
"We're developing a physical space that's designed and built to be able to extract knowledge," said Joseph Jacobsen, executive director of academic programs for the organization.
The EIC is choosing to use ice storage for its energy conservation needs. The organization has recognized the many benefits of this technology - it's efficient, it helps reduce costs and it minimizes the environmental impact of cooling. Ice storage technologies are affordable in today's market and have a plausible return on investment.
Thanks in part to the EIC, a fascinating study in sustainable enterprise, Pittsburgh is rapidly emerging as one of the United States' key leaders in technological innovation in a wide variety of energy sectors.
In the long term, there's hope that the economic value of energy storage will lead to a more developed workforce. The EIC is committed to championing diversity and making education more comprehensive. Eventually, the organization hopes to empower people to take on challenging new positions. We may well see other groups follow suit.
< Back