Improving schools with better energy management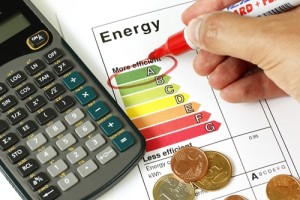 April 11, 2014
Energy management helps schools keep their costs low and their comfort high. Strategies to better manage energy use can be linked to HVAC systems that combine the power of energy efficient equipment with the expense oversight that comes from monitoring energy usage and the ability to adjust to different control strategies. Flexible air conditioning systems with energy storage can reduce peak electric demand, allowing schools to stay cool while shrinking their bills.
Positive impact of energy management
Lower energy costs is a driving factor behind many schools upgrading their systems to experience the most efficient usage of power. A regional publication, the Vermont Digger, included commentary from contributor Norm Etkind that stated public schools in the state of Vermont are looking for better opportunities to increase the effectiveness of their HVAC systems without breaking the bank, as many of the facilities scattered throughout the region have limited attendance.
Etkind stated that energy management is having a significant, positive impact on how well schools are able to control their costs, coming up with superior methods of storing and controlling power rather than just using up as much as they used to. This enhancement is achieved by upgrading current heating and cooling systems to more modern infrastructure so that buildings can be managed in a more active manner. The public schools have found a way to enhance their energy performances and boost comfort for students and faculty while saving money.
In another state, Florida, the St. Lucie School District has implemented energy management strategies that included operation of an ice enhanced chiller plant utilizing CALMAC's thermal energy storage technology. In addition to the installation of energy storage, other upgrades were made to increase the efficiency of heating and cooling operations. Independent metering equipment was installed to separately meter various systems, which allowed St. Lucie to gather performance data and ensure optimal results from different upgrades and equipment.
Full time energy manager at St. Lucie School District, Sean P. Murray was hired to develop and execute the strategy to reduce utility costs as well as track and monitor results. In the 2008-2009 school year, the St Lucie School District was ranked 60th among other statewide districts in terms of energy costs per square foot. The use of energy storage, in combination with the other energy upgrades, has catapulted the district into the top 20.
< Back