Ice storage helps manage energy demands at zoo in Toledo, Ohio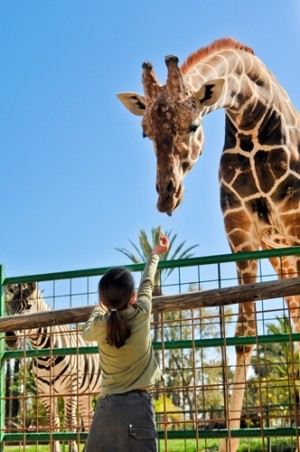 July 21, 2014
Energy storage technologies may be primarily known for their ability to help corporate America cut costs, enabling businesses to reinvest their funds in other areas. It's not just big businesses however, that are reaping the benefits of smarter power resources - public works projects are seeking to reduce electric demand and energy costs as well. Case in point: the zoo in Toledo, Ohio, which instituted a new energy storage system that helped manage its unique demands.

The needs for power at the Toledo Zoo are complex and not always easy to predict due to unpredictable use, for example, the zoo holds a number of special events, including shows at its large indoor theater. There are also offices, animal exhibit areas and an educational center on site, all of which bring their own power requirements. The zoo sometimes has unusually high levels of peak demand.

According to a recent case study, the zoo installed an ice storage system to conserve energy consumption during peak demand periods. The Toledo Zoo had previously relied upon an older 80-ton chiller with two 40-ton electric compressors for peak cooling loads. Changes had to be made because the zoo is growing and nearing its cooling capacity. One 40-ton compressor stopped working and the zoo needed to add additional capacity while the other working compressor of the chiller system was still running. Combining a new air-cooled chiller with ice storage tanks, a standard system controller and an operator interface enabled the zoo to upgrade its energy resources utilizing a smaller chiller rather than a full sized chiller as would have been required without the adoption of energy storage.

Zoo officials have said that they're quite pleased with the performance and efficiency of their new storage system. Dave Ruhl, assistant director of facilities construction for the zoo, says that the approach is more efficient than ever, as the current system can sometimes go for days without needing to run the chiller.

"On an average summer day, the chiller doesn't kick in at all," Ruhl said. "Much of the time, during the day, we're just running on ice."

Benefits of ice storage
Zoos, like many other public facilities, need to find creative strategies for managing their energy needs. They experience high traffic during weekends and holidays, leading to high demand at certain times, and they need a way to tap into additional energy reserves. Using ice-based storage systems enables them to do this.

It's not uncommon for ice storage to lead to cooling cost reductions of up to 40 percent. By implementing these new systems, facilities managers can increase cooling capacity, save money and improve their operations overall.
< Back