Ice based chiller system helps foundation achieve LEED Gold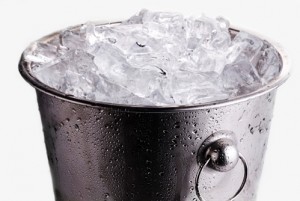 August 22, 2014
LEED certification distinguishes building projects that have demonstrated a commitment to sustainability by meeting the highest performance standards. For one building in California, implementing a chiller plant with ice storage was a key component to the cooling strategy that enabled it to become the first in the state to reach LEED Gold building certification.
Environmental values
The William and Flora Hewlett Foundation wanted to create a structure for its new offices that would be inspirational and contribute to increased interest in environmental technologies. As an organization that focuses on solving complex social and environmental problems, it was important to the foundation that the new building represented the green building industry by providing a healthy and sustainable workplace. The organization found success with a new facility that reflected its key values. Environmental concerns were addressed by considerations to:
Sustainability
Materials management
Water efficiency
Energy performance
Indoor air quality
Energy performance goals
In order to meet its LEED energy performance goals, the group turned to CALMAC's energy storage system to generate to reduce cooling costs. When energy costs were substantially less, night-time electricity was used by the chiller to generate ice, enough to fill six 8-foot-high tanks. This stored energy was then used during peak demand periods to cool the building.

Thanks to CALMAC ice storage, the Hewlett Foundation's building exceeds California's Title 24 standards by 35 percent, which helped in achieving five points in the Energy & Atmosphere credit area of the LEED rating system. Achieving energy performance points in LEED can be accomplished by beating ASHRAE standards or local building codes whichever is more stringent. In the case of California, Title 24 was more stringent and had to be surpassed in order to earn LEED points. At the same time, ice storage allowed the foundation to downsize its chiller plant, thereby creating a chiller plant that is less expensive to operate because it doesn't rely heavily on peak grid usage to cool building occupants.

These qualities of cost reduction and peak energy conservation helped make an ice based cooling system particularly appealing to the organization, especially as the cost of on peak energy in California came at a premium. As the source reported, "The planning stages for the building took place at the height of the California energy crisis," noted Jo Carol Conover, a principal of Benning & Conover and the building's Project Manager.

Green benefit
In addition to saving money, ice storage had an environmental benefit for the foundation. Greenhouse gas emissions can be reduced with ice based chiller plants because the electricity used to store cooling is produced at night by the utilities' most efficient generating plants.

"The 'green' benefit of energy storage is realized in that it reduces the need for additional generating capacity, an important issue in California," said James Poole of Trane's Applied Marketing division.
< Back