Financial firm shows investment savvy with ice storage installation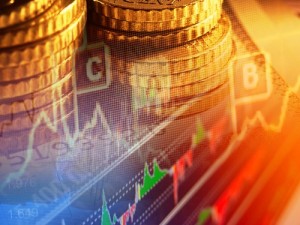 August 5, 2014
Ice storage solutions like those offered by CALMAC are ideal for organizations looking for lower operating costs and a reduction in carbon footprint. To understand just how powerful an ice storage system can be, take a look at the success of one powerful banking and investment firm that has already adopted the technology.

Financial success story
One of the biggest beneficiaries of CALMAC ice thermal storage recently is Goldman Sachs. According to Bloomberg Business, the firm's Manhattan location is currently in possession of enough ice to serve 3.4 million margaritas.

The stored ice at Goldman Sachs' lies well below the street's surface, where space existed for the 92 tanks that hold up to 11 tons each of frozen water. The ice is generated and stored at night when electric demand is lowest and power is most affordable.

During the day, the ice in these storage containers melt slowly to fuel the firm's air conditioning needs. This helps Goldman Sachs avoid having to pay for more expensive power supply during the day in order to keep its offices cool. Instead, it relies on its energy storage to save money while keeping the people in its towering 43-story building comfortable during the hottest months in New York City.

Environmental effectiveness
While Goldman's infrastructure churns out 1.7 million pounds of ice an evening, all of this effort is achieved through more environmentally friendly off-peak electricity usage. This off peak electric usage helps avoid use of less efficient day time peaking plants, helping lower carbon emissions for Goldman Sachs and its fellow New Yorkers.

"It has a powerful environmental benefit," said Timur Galen, Goldman's global co-head of corporate services and real estate. "We are calling upon the energy grid when it has the most available capacity and, as a result, the cleanest energy."
< Back