Energy storage may get greater government support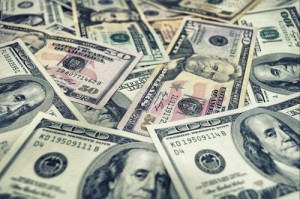 June 12, 2014
Energy storage in the commercial world helps businesses save money and reduce their overall impacts on the earth. To government, factors such as the ability for energy storage to provide greater reliability and economic benefits to the grid, energy efficiency, and integration of renewable resources into the grid, make energy storage even more appealing.
As Renewable Energy World Online points out, there's been a recent push at the U.S. federal level to improve grid management, with the hope being that energy storage technologies will ensure a more reliable and stable grid. These technologies, such as thermal energy storage and plug in vehicles, allow for multiple benefits to the grid and electricity consumers. By incentivizing more storage solutions, growing energy needs can be met without costly investment in more infrastructure. Plus, consumers can benefit from using energy made during low demand periods when corresponding energy prices are significantly less.
Going for more storage
Due to the popular benefits of storage, doing more to achieve the full potential of energy storage is an increasingly important goal for state and federal U.S. legislators, as proposed bills from Congress shows. Integrating energy storage solutions into the grid has become the focus of two pending bills before Congress right now. The source indicated that these acts are meant to promote more energy storage use on the grid as well as in commercial and residential properties and balance inequities in regulatory environments.
These bills include:
STORAGE 2013 Act

30 percent energy tax credit for companies that implement on-site energy storage
$1 million cap per on-site energy storage system

Master Limited Partnerships Parity Act

Levels playing fields for energy storage to have access to same market-based capital resources as fossil fuels
Paves the way for ratepayers to manage virtual power plants and get paid for sellingenergy back to the grid
State level incentives
The federal government is making a push to promote more commercial energy storage options, while some states already have these programs in place. Con Edison and the New York State Energy Research and Development Authority are two such entities offering companies in this state the opportunity to earn financial incentives for their energy storage implementation.
Con Ed's website detailed the program in full, highlighting that operational installations must be complete by the start of June 2016, as well as addressing the basic incentives of chiller and thermal energy storage and bonus rewards for using these systems. Increased regional and national government involvement in promoting on-site energy storage could help see these thermal energy storage systems gaining greater popularity.
< Back