Energy storage assets, a viable tool for EPA's new Clean Power Plan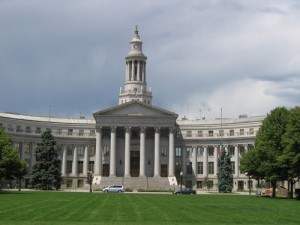 July 2, 2014
For the first time, the U.S. Environmental Protection Agency (EPA) proposed cutting carbon pollution from existing power plants. This new draft rule, "The Clean Power Plan," will manage how much carbon pollution a utility provider is allowed to generate every year. Each state would be provided flexibility in the implementation of reducing the emissions. Various tools include: increasing renewables, demand response, utility efficiency programs, cap and trade and innovative technologies.

Rising to the challenge
According to Greentech Media, The Clean Power Plan could move states toward more flexible energy assets such as energy storage technology. Energy storage assets allow for demand response, shifting of energy from peak to off peak, delivering fast response to power demands, providing long periods of power, making renewables more viable and reducing peak HVAC loads.

Energy storage options are a critical asset toward reducing harmful emissions, the source stated, as well as helping renewable energy to operate at its full potential. Energy storage also helps make fossil fuel plants more efficient by reducing the burden of responding to fluctuating power demands from renewable energy. One specific type of energy storage for air-conditioning loads, ice storage, uses more efficiently produced night-time power or baseload plants to store energy, then uses that energy during the day to avoid excessive use of more polluting peaker plants.

Looking ahead
The EPA rule is providing greater impetus to adopting energy storage technology. As states submit their plans to meet their clean power goals, corporations may benefit from getting more proactive about seeking energy efficiency solutions and putting flexible energy storage assets in place that can respond to fluctuating power demand. Already, in places such as Pennsylvania and Texas, some organizations are so effective at storing energy that they're able to sell power back to the grid, further reducing their bottom line while helping grid reliability and reducing emissions.

California already has highest renewable goals in the country, with plans to increase renewables to 33% by 2020. To help meet these levels, energy storage goals have been enacted in the form of a permanent load shift program for commercial customers and AB2514, a landmark ruling to encourage adoption of energy storage by utilities and customers behind the meter. On October 17th, 2013, an order Instituting Rulemaking Pursuant to Assembly Bill 2514 to Consider the Adoption of Procurement Targets for Viable and Cost - Effective Energy Storage Systems was mandated. This decision establishes a target of 1,325 megawatts of energy storage to be procured by Pacific Gas and Electric Company, Southern California Edison Company and San Diego Gas & Electric Company by 2020 and sets a schedule for solicitation of energy storage. Last year's decision directed these utilities to file separate applications containing a proposal for their first energy storage solicitation at the beginning of 2014. These initiatives will not only save businesses money by lowering energy bills and avoiding new plant construction but the adoption of energy storage legislation also increases the economics of renewable generation for cleaner air.
< Back