Accomplishments of the California and Texas energy storage alliances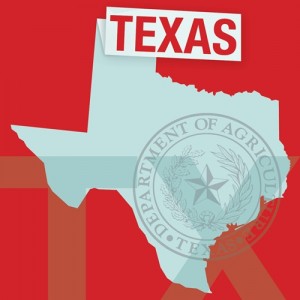 October 31, 2013
If the entire nation is to make a widespread movement toward adopting better energy storage technologies, it should begin with leadership from two of its biggest states, California and Texas, both of which have the potential to transform American attitudes about energy . With guidance from the California Energy Storage Commission and the Texas Energy Storage Commission, the United States could be headed in the right direction.
News from the Golden State
According to a TESA news release, California has taken a big step toward improving its energy future by championing a new initiative for distributive and grid-scale energy storage. Energy storage has always been a well-liked strategy, but in embracing storage to a massive extent, California has emerged as a trend-setter. By calling for 1.3 gigawatts of energy storage by 2020, the state has made a significant statement. This large-scale initiative has been championed by CESA, the state government and select private, investor-owned utilities alike.
CESA was founded in January 2009 by Janice Lin, managing partner of Strategen Consulting, and Don Liddell, principal of Douglass and Liddell. Its objective is to make energy storage an accepted mainstream practice, accelerating its adoption across the state and making the power system efficient, reliable and cost-effective. Manufacturers, IT companies and other clean tech industry leaders have all gotten on board.
Thanks to CESA's efforts, there has been increased attention to energy storage among all three branches of California's government. By bringing these debates to the forefront, CESA has helped Californians make significant progress in achieving renewable energy goals, clean air goals and grid reliability goals.
Lone Star successes
Texas has similarly been successful with implementing energy storage strategies. According to another TESA release, TESA was able to push a protocol revision through the state government in September, allowing owners of turbine generators who use thermal energy storage to optimize peak generator performance, to pay wholesale energy prices for electricity consumed to charge the storage off peak. Using the stored energy during peak periods improves turbine generator output during hot weather.
The Electric Reliability Council of Texas has also recently allowed this treatment for batteries, flywheels, compressed air and hydro facilities. Adding thermal resources will have a further positive impact on storage capacity - it's now estimated that Texas will add 2,500 megawatts to its overall storage potential. Additionally, TESA says, ERCOT proposes to reorganize its ancillary services market to take advantage of new technologies, particularly energy storage. Creating new ancillary services for distributed and grid scale energy storage systems promise a significant opportunity for storage owners and developers.
California and Texas are by no means the only states working toward a better approach to energy storage - ideally, all 50 would play a role, and already many are. But as two of the most populous and therefore influential states in the union, these two have a chance to transform American attitudes about energy.
< Back