USGBC's Green Building Information Gateway Features CALMAC projects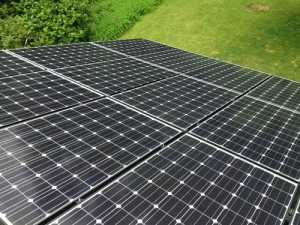 June 20, 2014
The USGBC Green Building Information Gateway (GBIG) explores groups of projects or activities associated with a particular product, service, owner, technology, policy, economic partnership, or other common theme. Launched at last year's GreenBuild, GBIG is a web-based tool that offers greater transparency into green building projects. Users can explore CALMAC's green activity. According to the source, CALMAC's current distribution of LEED clients is nearly 70 percent Gold certified, with 5 percent reaching optimal levels of Platinum certification.
Green building activities
Among GBIG's published activities attributed to CALMAC are certifications with leading organizations across the United States. This national presence shows how ubiquitous energy storage and green certification have become, with companies like the Bank of America Tower at 1 Bryant Park in New York City and the William Flora Hewlett Foundation in Menlo Park, CA. ranking among the LEED projects assisted by CALMAC.

Also ranking chiefly among CALMAC's green initiatives are several schools that geared up green activities to earn LEED certifications. With CALMAC's help, schools and office buildings across the country have been able to achieve Silver to Gold levels of energy and environmental excellence.

LEED and CALMAC
CALMAC products for green construction include IceBank energy storage tanks that help companies store cooling energy during off-peak hours in order to reduce their on-peak energy consumption. Reducing on-peak consumption occurs by creating and storing cooling at night in the form of ice when the cost of electricity is lower and relatively cleaner. The next day the stored cooling is consumed to provide cooling to buildings during high priced peak demand periods. IceBank products help earn LEED credits because they are awarded based upon reducing operating costs. More LEED points may be earned by using the stored cooling to participate in demand response programs.

LEED certification with CALMAC is helping to create a greener, smarter future. As GBIG showed, CALMAC participates in almost 20 LEED certified projects, helping these organizations to reach green their aspirations by storing energy. All the while, CALMAC's IceBank energy storage technology also promotes financial savings, saving millions on energy bills, for a range of green properties.
< Back