Kapiolani Medical Center
Thermal energy storage retrofit lowers the costs of cooling at Kapiolani Medical Center.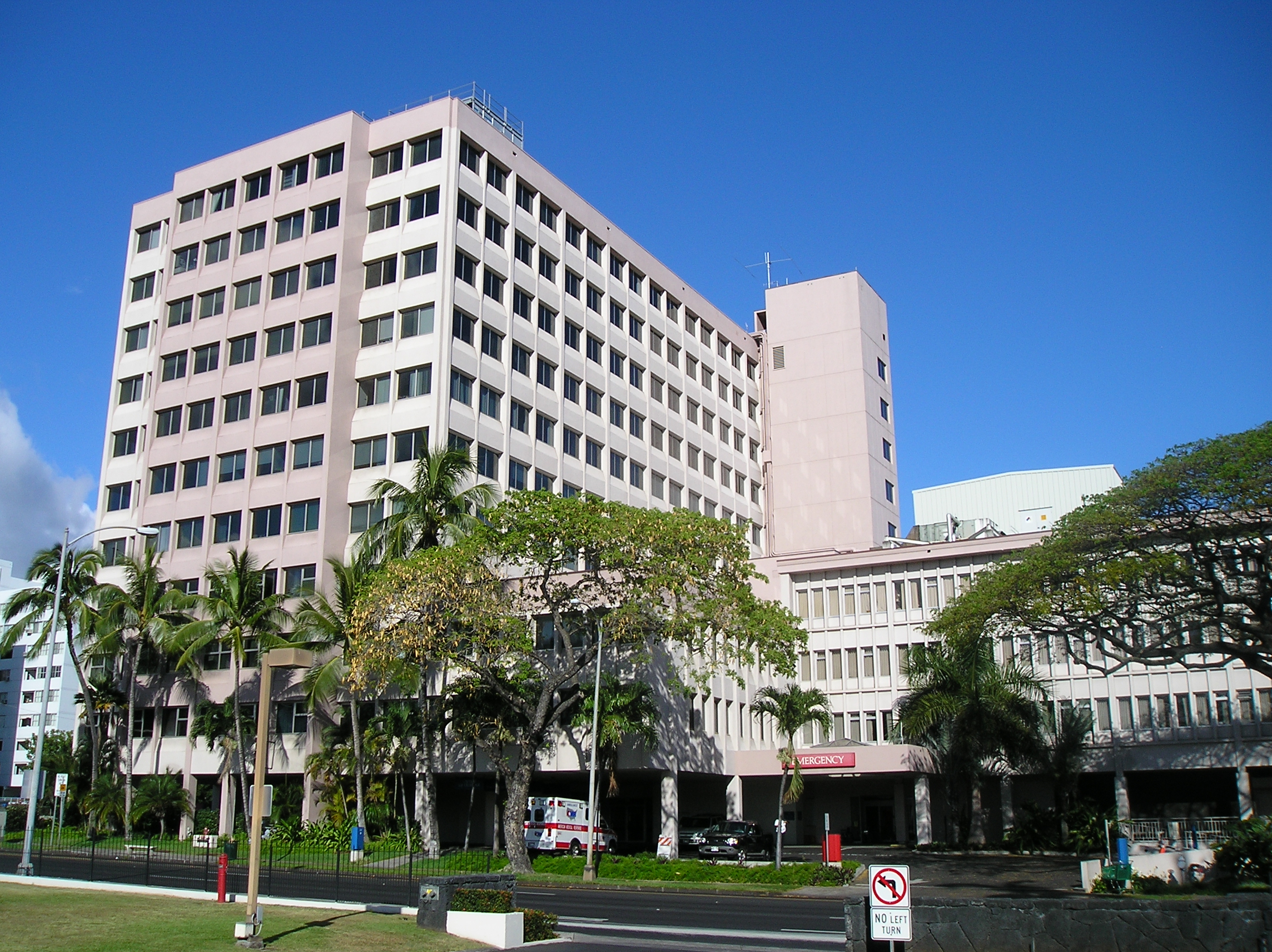 Project Facts
116-bed, acute-care facility
Savings of more than 750,000 kWh per year on chiller operation
Several million dollars to be saved over the anticipated life of the system.
OVERVIEW
Kapiolani Medical Center's dates its origin back to 1890 when Queen Kapi`olani, who, in order to provide better prenatal care for mothers and their babies, established a Maternity Home that bore her name. The Queen endowed her legacy with the motto, "Kulia I Ka Nu'u" or "Strive for the Highest," a motto which the Medical Center continues to uphold.
Today, the Center's mission is to develop and promote state-of-the-art health care services and programs dedicated to enhancing the health and well being of the people of Hawaii, the Pacific Basin and Pacific Rim.
In 2002, The Kapi`olani Medical Center at Pali Momi, Waipio was added, thereby extending its care offering to men as well as women and children. This 116-bed, acute-care facility in Oahu's growing Leeward area annually admits approximately 5,500 patients and performs 1,800 inpatient and 4,500 outpatient surgeries. In 2003 there were 65,000 outpatient visits and 23,000 emergency room visits.
Patient Care Beyond the Patient
"I've specified CALMAC for all my ice storage projects," notes John Henderson, Chief Engineer at Sodexho. "If it don't break, why fix it."
While the medical and nursing staff fulfills the commitment to "Kulia I Ka Nu'u", facility administrators are similarly dedicated to providing the most up-to-date equipment necessary to deliver that same level of care. That includes maintaining the buildings themselves, providing auxiliary services (kitchen-laundry) as well as providing a comfortable, healing environment.
Weather on the Oahu Island is very consistent with only moderate changes in temperature throughout the year. The average daytime temperature at sea level is 85oF (29.4oC). The average daytime winter temperature is 78o (25.6oC). Night-time temperatures are approximately 10o lower. Because of this consistently warm weather pattern and the high cost of energy in Hawaii, it is imperative that the facility be cooled effectively, reliably and economically.
According to the Western Area Power Association, hospitals are known to incur extremely high utility costs. The average energy use, when measured on a per-square-foot basis, varies with the age and type of facility, number of beds, laundry use, emergency and intensive care, surgical operation, kitchen use, etc. However, historical data shows that hospitals use anywhere from a low of 200,000 Btu/sq ft/yr to more than 500,000 Btu/sf ft/yr, with the median energy use being about 350,000.
The EPA further notes that the nation's hospitals annually spend nearly $3 billion on electricity alone, consuming nearly 50 billion kilowatt hours (kWh). Energy costs can easily account for as much as 8% of a hospital's overall operating expenses, experts say. If U.S. hospitals were to improve their energy efficiency by an average of 30%, a goal well within the reach of most facilities, they would save nearly $1 billion annually, according to industry experts. That would not only lower the overall cost of healthcare, it would also provide the same environmental relief as taking more than 2 million cars off the road, due to lowered carbon dioxide emissions, a byproduct of energy production.
The DOE notes on its web site: "Medical facilities are one of the most energy intensive building types, using energy at twice the rate of office space and three times the rate of schools."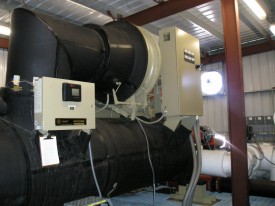 "Since 1971 when they were first installed, Kapi`olani had been cooled using two 350 Ton (R-11) and one 300 Ton (R-11) chilled water systems," according to project developer, Ray Starling of Off-Peak/Elite Energy, LLC. "So in 2001, when the Center's thirty year-old dual chilled water system began showing its age by showing significant operational and maintenance problems, it was clear that the time was right to review and overhaul the entire cooling operation."
CHALLENGE: THE DECISION FOR THERMAL ENERGY STORAGE
After a lengthy review process by the Kapi`olani administrative review board, it was decided to replace the two aging chiller systems with a new, centrally located Thermal Energy Storage system. According to John Henderson of Sodexho, the general contractor, the reasons behind the decision were four-fold: experience, economics, efficiency and the environment".
"Thermal energy storage is capable of operating in a conversional mode at a sufficient tonnage to cover the entire Center's cooling load in the event that the conventional chiller is incapacitated," said Ray Starling of Off-Peak/Elite Energy, LLC.
"The decision, however, was not without apprehension," according to Tom Nishi, the mechanical contractor from Elite Mechanical. "The administrators were tentative by lack of familiarity with the technology, lack of space in which put the tanks and lack of understanding of the environmental impact of Thermal Energy Storage."
That anxiety was diminished by Sodexho's guarantee of energy cost savings. "We do that with every job," Henderson added. "We've yet to write a check."
The Design/Build Team
Sodexho is an international company serving 1,400 US hospitals with engineering, housekeeping and food services. In its role as engineers at Kapi`olani, Sodexho initiated the HVAC renovation undertaking. Sodexho has extensive experience putting together effective Design/Build Teams to develop a viable plan. In this case, the Team consisted of the developer, mechanical engineers, design engineers, electrical engineers, contractors and civil/structural engineers.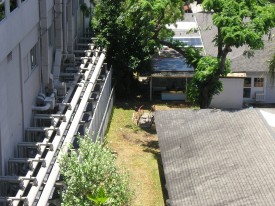 The chosen Team had vast experience with both conventional cooling installations as well as with Thermal energy storage. Thermal energy storage is a cooling technology that calls for ice to be produced at night in thermal storage tanks. That ice is used during the day to cool the interior space of a building. The team presented a plan for both options to the center's administration.
"We know the importance of keeping patients comfortable, John Henderson, Chief Engineer at Sodexho, said. "That's why we had to make sure that whatever system was finally selected, it not only had to perform reliably, but it had to be energy efficient as well." In health-care buildings, healthy, indoor air is crucial for patient care, it is also important for the proper functioning of humidity-sensitive processes such as microelectronics, photography, printing and archiving.
Furthermore, unlike traditional projects like this, hospitals do not allow the luxury of prolonged shutdowns for system turnovers. "Ours lasted only about three hours from midnight to 3 am," added Henderson. "Hardly anyone noticed."
Good Fences Make Better Neighbors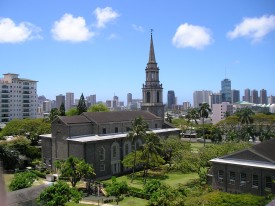 On the matter of lack of available space in which to situate the thermal storage tanks, the ream conducted a thorough survey of the Center's grounds when it happened upon a 10 ft. wide and 125-yard long strip of unused land between the facility and a neighboring church. That strip was able to accommodate 31 thermal storage tanks.
Although the church found no objection to the tanks' installation, the Design/Build Team nonetheless made it an offer that was hard to turn down. The team offered to erect a fence to conceal the tanks, as well as to air-condition the church, which also serves as a nursery school during the day.
Church officials were delighted with the offer and even supported the zoning variance that was needed in order for this project to materialize.
SOLUTION
The new system consisted of a 600-ton Trane ice (glycol) chiller (R-123) and an 850-ton Trane chiller (R-123). For redundancy sake, either chiller can carry the cooling load of the hospital. The system also includes two 2-cell cooling towers (one cell is redundant for service/maintenance) with variable frequency drives and six pumps. Of the six pumps, two are CHWP (both with variable frequency drives), two are GYP (one with a variable frequency drive, the other with constant speed), and two are CWP (both equipped with constant speed). While the CWP and CHWP are cross-connected for redundancy, the CHWP and GYP are both 100% redundant. Thirty-one 162 ton/hour CALMAC IceBank® energy storage tanks shift peak electric loads from day to night. "I've specified CALMAC for all my ice storage projects," notes Henderson. "If it don't break, why fix it."
Whereas the outdated chiller system provided an average 47o F to 48o F chilled water temperature, the new system allows for lowering the water supply temperature from 44o F to 45o F and even down to 40o F, if desired. Lowering the temperature not only creates a more comfortable hospital setting, it also plays a hand in de-humidifying the air within the building and thereby helping to prevent condensation in sensitive equipment as well as in controlling mold growth. Lowering the temperature also increases the cooling capacity of the system so more space can be cooled with the same amount of equipment.
Ice Thermal Storage
The cost of electricity in Hawaii is the highest in the nation, and traditional air conditioning systems consume a large portion of that electricity. Hawaii Electric Company, Inc., the local utility, recognizes thermal energy storage as a demand reduction strategy. Although the utility is able to adequately meet today's energy needs, it faced the prospect of power shortages in the future. It therefore charges customers premium rates for electricity used during peak demand periods in order to discourage usage at those times.
Thermal energy storage is a credible alternative for alleviating the sting of these premium rates because it allows for reduced chiller operation during the hours of high-electric demand. In Hawaii that peak period is from 5 p.m. to 9 p.m. because both commercial and residential buildings are sun drenched and need to be cooled simotaneously.
Thermal energy storage's operating principal calls for producing ice inside tanks during night-time (9 p.m. to 7 a.m.), "low-demand" periods when electricity is plentiful and rates are lowest. During daytime hours (7 a.m. to 5 p.m.), thermal energy storage concurrently uses this ice in combination with the chillers in what is called a "partial" storage control strategy where the ice supplements the chillers in cooling the fluid within the air-conditioning system.
Using a flat plate heat exchanger (PHE) with logic programmable digital controls, sensors and control valves, the system modulates the rate of ice discharge so as to ensure that a sufficient amount of ice is available during the "peak demand" period.
When the "peak demand" rates are in effect (5pm to 9pm), the chillers are completely shut off and the system reverts to a "full" storage cooling system. During this timeframe, the center is cooled using only the VFD pumps, which move the ice-cooled glycol past fans that blow cool air into the buildings. However, between 7:15 a.m. and 4 p.m., the system may blend to offset the conventional chilled water cooling load. Since the ice discharge rate has been monitored and modulated throughout the day, there is always sufficient ice available to cool the building during the "peak demand" periods. Although used successfully elsewhere, this is the first such installation in Hawaii. In order to create the potential for greater energy savings, the conventional chiller was designed upstream of the PHE. This configuration allows the chiller to be set at a higher chilled water temperature during the blending periods while the PHE is used to clip the chilled water temperature down to the desired setpoint.
"We're very pleased with the results," notes Al Easterday, Kapi`olani's facilities engineer. "The system has performed very satisfactorily and the energy cost savings are appreciated by all parties. We would definitely consider ice storage for any future projects."
Thermal energy storage is not a new technology. It has been cooling buildings throughout the world for over 30 years. The Design-Build team was well versed in the technology and was convinced of its appropriateness for this application.
Like all trained engineers, is the design-build team was inherently concerned with redundancy in case of system breakdowns. Energy storage allays these concerns because of its extremely high reliability. The ice and conventional chillers are used in tandem to provide an integrated, low-cost chilled water supply that delivers a large portion of the Center's daily cooling requirement.
"Furthermore," added Starling, "Thermal energy storage is capable of operating in a conversional mode at a sufficient tonnage to cover the entire Center's cooling load in the event that the conventional chiller is incapacitated".
RESULTS
According to Starling, "it is estimated that the Kapi`olani Medical Center's savings will amount to over several million dollars over the anticipated life of the system."
Kapi`olani was able to reduce its energy costs by lowering the use of electricity during high priced time periods, as well as by CALMAC's reducing of the "peak demand" charges.
"We're very pleased with the results," notes Al Easterday, Kapi`olani's facilities engineer. "The system has performed very satisfactorily and the energy cost savings are appreciated by all parties. We would definitely consider ice storage for any future projects." It appears all parties have adopted the spirit of Kulia I Ka Nu'u.
The old system required 11,000-kWh/day; the new system uses approximately 9,100 kWh/day, representing a savings of more than 750,000 kWh per year on chiller operation.
By shifting the electrical load from day to night-time, the center contributes to the efficiency of fossil fuel usage at the power generating plant . This, in turn, lowers greenhouse emissions and improves air quality. Furthermore, since thermal energy storage relies on the use of glycol solution instead of R-22 refrigerants, it provides an environmentally friendlier alternative.
Lastly, shifting the load also reduces the need for utilities to build new generation and transmission facilities since it expands the existing facilities' ability to meet the growing demand for energy.
SUMMARY
In conclusion, medical and healthcare centers like The Kapi`olani Medical Center have an ideal partner in thermal energy storage technology. Lowering operating costs, helping to improve power generating efficiency while providing a comfortable, low-humidity work environment combine to help these institutions realize their mission.


< Back