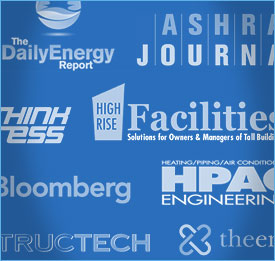 Read stories about California's first in-the-nation energy storage plan and how energy storage makes renewables such as wind more viable. Or, learn more about how peak demand is the key to cost savings. Find out why some believe the complete transformation of utilities is just a few decades away.

Geothermal energy solutions are helping businesses, schools and homeowners alike increase their green initiatives and improve their financial positions.

For energy consumers, both in the public sector and among private commercial entities, the ability to store energy is a clear factor driving electric demand solutions.

People are more willing to do business with a company that's socially responsible.