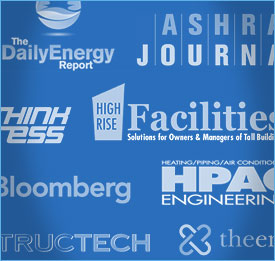 Read stories about California's first in-the-nation energy storage plan and how energy storage makes renewables such as wind more viable. Or, learn more about how peak demand is the key to cost savings. Find out why some believe the complete transformation of utilities is just a few decades away.

Goldman Sachs saves about $50,000 monthly on summer power bills while cutting its carbon footprint.

The price of power is on the rise in all parts of the world, while at the same time, climate change experts are saying the temperatures and environmental factors are likely to keep getting more severe. Is climate friendly air-conditioning the answer?

Energy management helps schools keep their costs low and their comfort high.