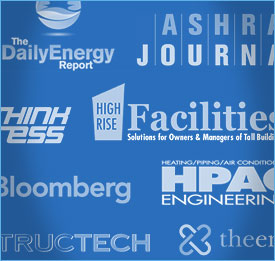 Read stories about California's first in-the-nation energy storage plan and how energy storage makes renewables such as wind more viable. Or, learn more about how peak demand is the key to cost savings. Find out why some believe the complete transformation of utilities is just a few decades away.

Adding ice storage to a building's cooling strategy can reduce operating costs and environmental impact but can also help lead to green building certification.

Greenbuilding professionals can explore CALMAC's collection of almost twenty LEED projects on the USGBC Green Building information Gateway.

CALMAC is among the innovative companies whose work will be featured prominently at this year's AHR Expo.